Latest News
October 2015
Arts Gold Awards Exhibition is Now Open!
[Wed, 28 October 2015]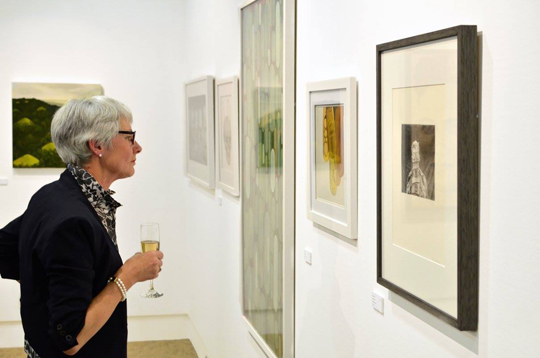 Every second year the Central Otago District Arts Trust (CODAT) runs a national art awards for the visual arts and this year the competition attracted 205 entries, of which 50 were chosen as finalists by the judges. The Arts Gold Awards Exhibition includes painting, photography, sculpture and video art. The judges – Cam McCracken (Director of the Dunedin Public Art Gallery), Fiona Campbell (Director of the Real Art Roadshow), and Brian Wood (a Wellington-based independent art curator and writer) – chose the following winners:
The $5000 Art Excellence Award was won by the Wellington photographer Elton Irving. His work was described by the judges as ''unusually beautiful''.
The award of $3000 for the top Central Otago entry was won by the Alexandra photographer Eric Schusser.
Two merit awards of $1000 each were won by Luggate artist Brent Hollow and Justin Spiers from Dunedin.
The Art Gold Awards opening ceremony on 16th October attracted over 150 art lovers and artists from around the South Island and from as far away as Auckland. The subject of the winning photograph (urine samples in tubes) and the fact that all four prize winners were photographers may have raised a few eyebrows but the judges commented on the strength and diversity of the entries in this competition. The Arts Gold Award is run biennially and is becoming an important fixture on the New Zealand arts calendar.
The works of the 50 finalists are on display in Alexandra's Russell Henderson Art Gallery in Central Stories until 29th November. The public has the opportunity to vote on their favourite work which will determine the $500 Viewers' Choice Award and by voting you automatically to go into the draw to win 6 bottles of delicious Central Otago wine. If you can't make the exhibition it can be viewed online at www.artawards.nz. The winner of both the Viewers' Choice Award and the wine will be notified on Thursday 5th December via the Central Otago Arts Facebook page and on the art awards website.