The Central Otago Arts Trail
Artists listed here welcome visitors. Please check their open hours.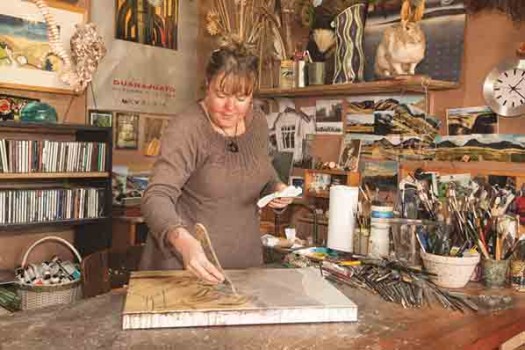 Rachel Hirabyashi In her studio.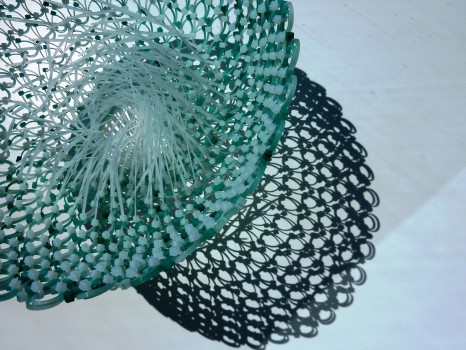 Andi Regan's work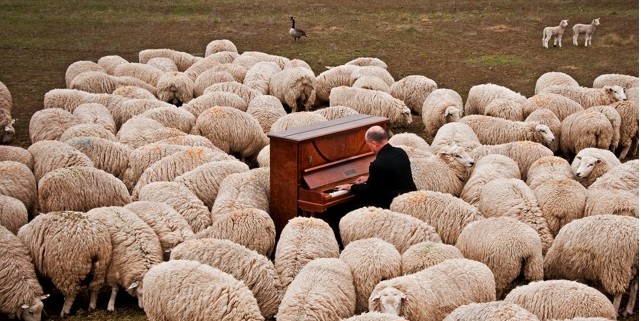 Odelle Morshuis video still: Sheep and Piano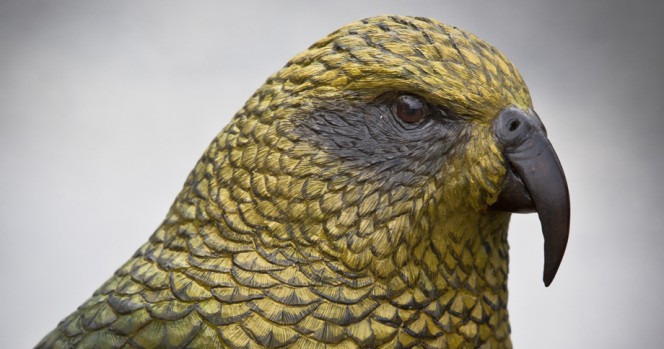 Luke Anthony - Kea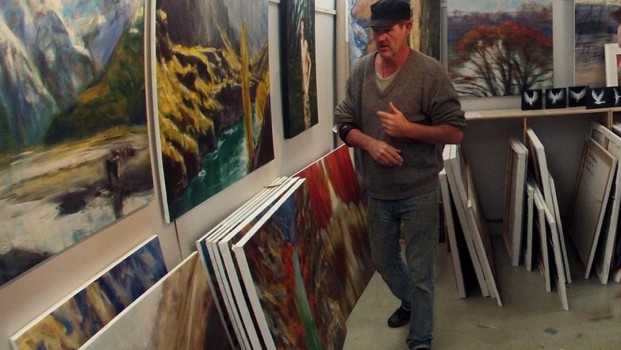 Nigel Wilson in his Studio.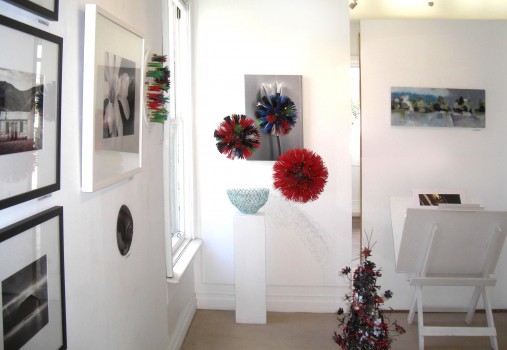 Hullabaloo Art Space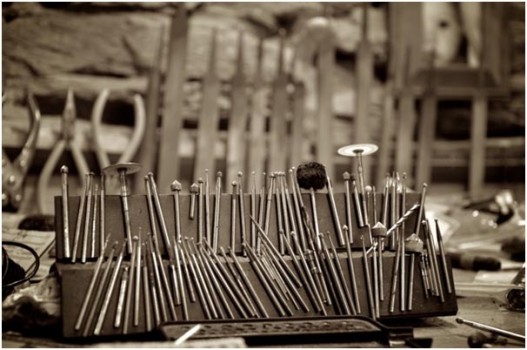 Grinder bits for jewellery making - Les Riddell's workshop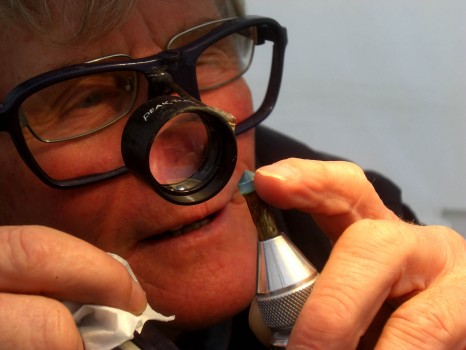 Denis Litchfield cutting a sapphire.
The Central Otago Arts Trail offers a unique and interesting artistic experience for both visitors and locals alike. We encourage you to take time to personally meet our talented artists in their studios and visit the galleries we have listed here.
By guiding visitors to their studios and galleries we help our artists to succeed at supporting themselves in their chosen profession, to build a customer base, and to sell their artwork directly to art lovers and other interested parties.
Each of these artists has something very special to offer a visitor to enhance, strengthen and perpetuate the Central Otago culture.
Why not get a group of friends together and drive around Central's back-roads to find the small towns where our amazing artisans live and get an insight into what makes them tick. You could couple this experience with a visit to one of the many boutique restaurants, cafes or wineries in Central Otago and surrounds.
---
CENTRAL OTAGO ARTS TRAIL ARTISTS - All Regions
Download the Central Otago Arts Trail booklet or view online.