Arts Gold Awards 2019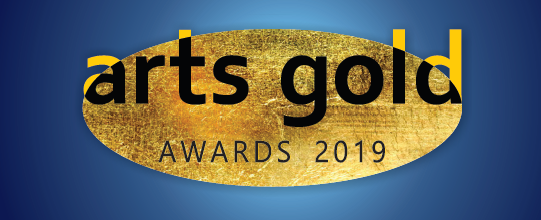 ARTS GOLD AWARDS 2019.
The Arts Gold Awards Central Otago aims to seek and celebrate the finest artisans this country has to offer. The awards are open to all New Zealand Citizens or permanent residents 18 years and over.
PLEASE CLICK HERE FOR A LIST OF THE 2019 ARTS GOLD AWARD FINALISTS
Judges for the 2019 Awards were renowned New Zealand contemporary artist Dick Frizzell and celebrated director of the Eastern Southland Gallery, Jim Geddes.
CONGRATULATIONS TO THE FOLLOWING AWARD WINNERS.
$5000 Arts Gold Supreme Award: Paul McLachlan. 'Dog and Water Lilies' - graphite on paper.
$3000 Perseverance Estate, Central Otago Artist Award: Dorothy Piper. 'Reflections of Autumn' - watercolour.
$2000 Otago Central Rail Trail Merit Award: Rosalind Moseby. 'Huruhuru XXV' - feathers.
$2000 Centago Mining Merit Award: Gavin Chai. 'Interior 1' - oil on panel.
$1000 Tall Poppy Real Estate Viewer's Choice Award: Chirag Jindal 'No 9 Ambury Rd' - latex print on acrylic lightbox.
We would like to acknowledge the generous support of the 2019 Arts Gold Awards from the following:
Perseverance Estate, Centago Mining, Tall Poppy Real Estate, Otago Central Rail Trail, The Vincent Community Board, Pub Charity.
Central Otago Art Society, Central Stories Museum and Art Gallery, Central Otago Arts Trust, 4 Marketeers, New World, Henrys, Dunstan House, Three Miners, Ferris Road Brewery, Trail Journeys, Chatto Creek Tavern, Lauder School Bed and Breakfast, Lauder Hotel, Oturehua Railway Hotel, Wedderburn Cottages, Wedderburn Tavern, Maniototo Café, Waipiata Country Hotel, Tussock Lodge, Tap and Dough, Olivers, Shebikeshebikes, Central App.