Workshops
Exploring Creativity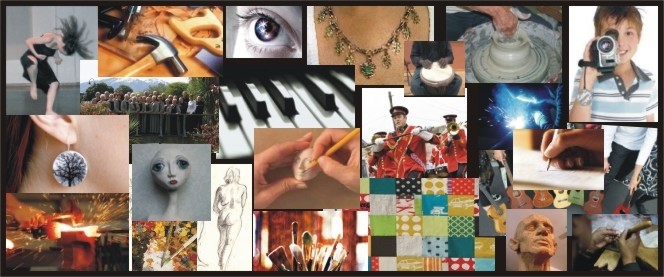 Jewellery Workshops - Old Cromwell
[Les Riddell]
Learn how to make your own piece of jewellery.
Les Riddell is a fine jeweller who operates from an historic old stone store in Old Cromwell. There he has a fine display of his work and a fully equipped workshop attached.
$250 for 4 week block courses. Every Tuesday night between 6pm & 9pm. Held at Objects Of Art, 71 Melmore Tce, Murrell's Shed, Old Cromwell Town, Cromwell
Contact Les for more information on 03 445 3094 or 027 200 1712 or email: [email protected]
Kiwis Can Ukulele!
[Call for more information]
Kiwis Can Ukulele!
Barry Bemrose teaches ukulele lessons for all ages. An affordable, fun instrument that is presently enjoying a global resurgence in popularity. Barry offers classes to anyone who is interested in learning to play the ukulele. Kids lessons, intermediate classes and adults classes. He will be running a class for intermediate players so call to find out more.
Email: [email protected]
Phone: 03 448 7675 or 027 3764162
You can check out a short video of Barry playing his ukulele on Youtube click here
Painting for Pleasure
Painting for Pleasure Days.
Do your own thing or have a tutor to help and encourage you.
This class can be a social class for those interested in painting with like minded people. There will also be a tutor available if you need guidance.
Held every third Monday of the month. 10am - 3pm at the Alexandra Community House. 14 - 20 Centennial Avenue, Alexandra.
Contact Polly on (03) 449 3230 or 027 600 5674 for more information.