Workshops
Exploring Creativity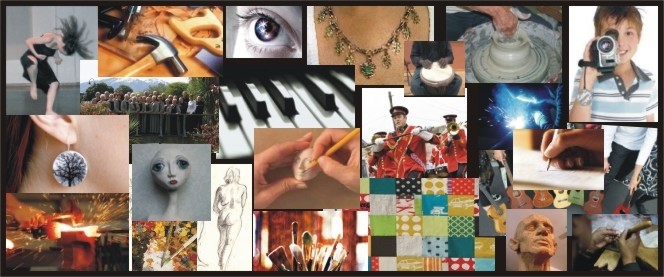 Jewellery Workshops - Old Cromwell
[Les Riddell]
Learn how to make your own piece of jewellery.
Les Riddell is a fine jeweller who operates from an historic old stone store in Old Cromwell. There he has a fine display of his work and a fully equipped workshop attached.
$250 for 4 week block courses. Every Tuesday night between 6pm & 9pm. Held at Objects Of Art, 71 Melmore Tce, Murrell's Shed, Old Cromwell Town, Cromwell
Contact Les for more information on 03 445 3094 or 027 200 1712 or email: [email protected]
Kiwis Can Ukulele!
[Call for more information]
Kiwis Can Ukulele!
Barry Bemrose teaches ukulele lessons for all ages. An affordable, fun instrument that is presently enjoying a global resurgence in popularity. Barry offers classes to anyone who is interested in learning to play the ukulele. Kids lessons, intermediate classes and adults classes. He will be running a class for intermediate players so call to find out more.
Email: [email protected]
Phone: 03 448 7675 or 027 3764162
You can check out a short video of Barry playing his ukulele on Youtube click here
New Art @ Old Cromwell
Join us for a fund and convivial art experience in the beautiful surrounds of the Cromwell Heritage Precinct. New Art @Old Cromwell is held in March every year.
Participate in workshops run by well-know artists and experience the pleasure of creating you own artwork.
For more information and to book your place please go to www.artscentral.co.nz or phone Megan Huffadine on 027 273 1909.